Available Moyen Poodle Puppies
TheMoyenPoodle.com – Premium Moyen Poodle Breeder in Texas – We're a family owned Moyen and Small Standard Poodle breeder in the Dallas, Texas area. We take pride in our Moyen Poodles and Small Standard Poodles and their puppies. All of our poodle puppies are raised with  our Texas family.
Please Call Us About Available Puppies: 940-395-5441 OR email me at info@themoyenpoodle.com
WE are SOLS OUT  at the present time !! Hope to have a new litter in the FALL !
SIZE:::Mom is 21 just above a standard in Height and almost 40 lbs  Dad is 23 in height and 45 lbs.
NEW PHOTOS !  These are adorable sweet puppies. They have great gentle temperaments and are super smart!  .   NEW PHOTOS 5-22-16
Male PUP#1   ADOPTED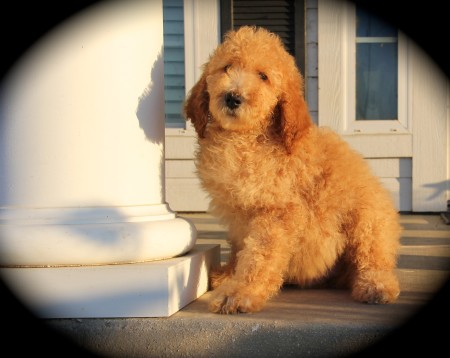 Male pup #2     ADOPTED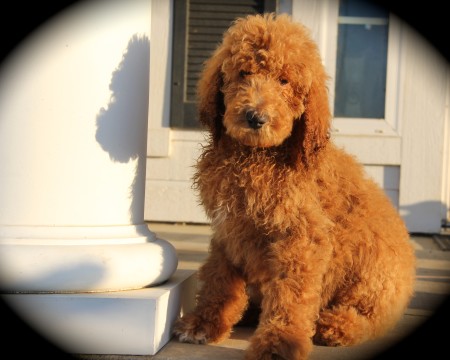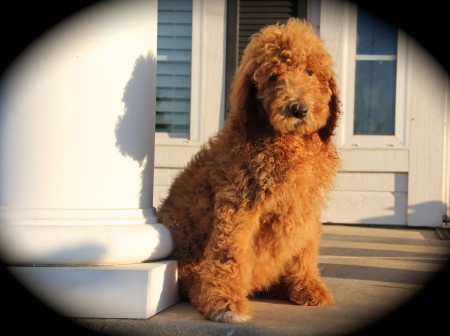 Male Put #3 ADOPTED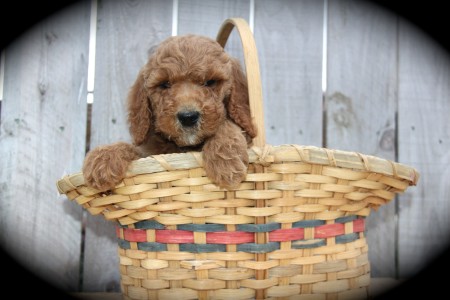 Male #4    ADOPTED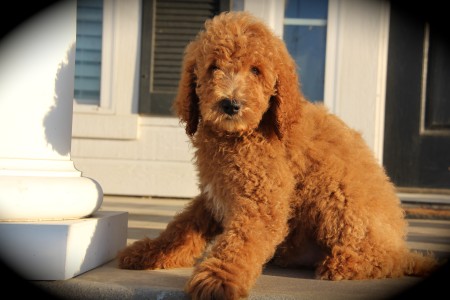 Female #4  ADOPTED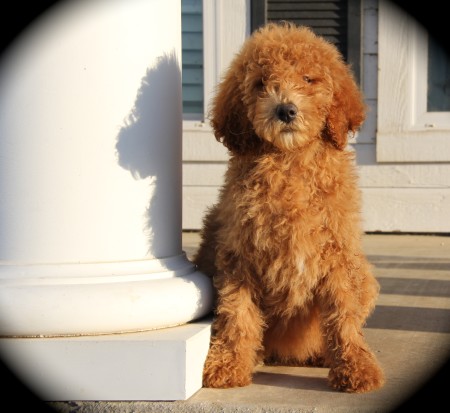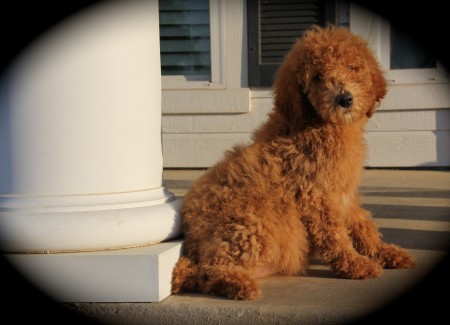 Female #5  ADOPTED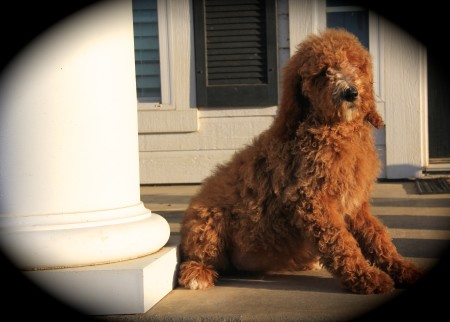 The Moyen Poodle's Breeding Goals
Our goal is to breed and nurture Moyen Poodle Puppies for the following:
A Clear line of health – Like many breeds, Poodles have a number of genetically transmitted health conditions to which they may be susceptible.  To reduce the incidence of these genetic conditions in our litters we have health screened our dogs for genetic disease such as von Willebrand's disease, hip and elbow dysplasia, cardiac and PRA (progressive retinal atrophy). Our test results are provided by request.
Well socialized – each puppy is exposed from day one to a fun, family environment that encourages calm, mellow behavior. Group and one-on-one socialization, tolerance of noise, human handling, alone-time, and adaptation to as many everyday activities as possible; preliminary potty and crate training.
Temperament – happy and playful, yet mellow and gentle; highly intelligent and easily trained; enthusiastic; graceful; athletic with agility, spunk, and spring; the perfect family dog. This is one of the most important things we strive for. We want our puppies to become a cherished member of your family and it's important to us that all our puppies have the best start possible before they move on.
Superior features – a silky soft fleece coat that's non shedding with virtually no dander for our families who are allergy-prone. Less Dander equals NO doggy smell and a cleaner house! A coat weight that's not too thick or too curly for easier care.
Exceptional care – Parents and puppy care for total good  health.
First baths, nail clippings, coat brushing.
Vaccinations – all puppies are sent home up to date with their vaccinations and will have received their first set of vaccines as well as deworming. * only exception is if puppy is due a vaccine to close to when it is going home. This is to stressful on little babies to deal with relocating and vaccine.*
Commitment to you and your puppy – as experienced breeders and poodle lovers, we'll be available long after you take your puppy home for any questions or guidance that you may need.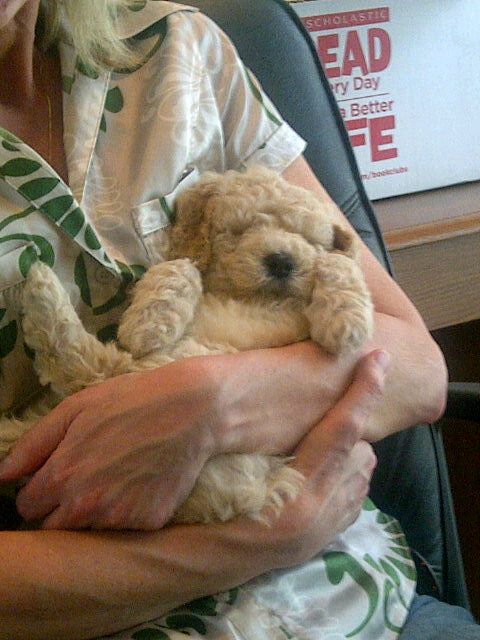 PLEASE CALL US: 940-395-5441 OR Email for photos or for any questions.
---