Introducing…
We've spent a lot of time finding the perfect Poodles for our Moyen Poodle breeding program and we're very satisfied and proud of the exceptional poodles that we've chosen to include in our program and the sweet puppies that they've produced for us. We also specialize in the small standard poodle.
Our Moyen Poodle are in the 15-18 inch size range and weigh about 20-30 pounds.
Our Small Standard Poodles are in the 20-21 inch size range and weigh 30-40 lbs.
Both are GREAT sizes if you love the Standard Poodle temperament but don't want a really large standard Poodle or a mini poodle.

We carefully screen all our parent dogs for health and genetics.
We are located in the Dallas/Fort Worth Texas area.
Please click on the thumbnails below to view the larger images.
Irish Poodle Female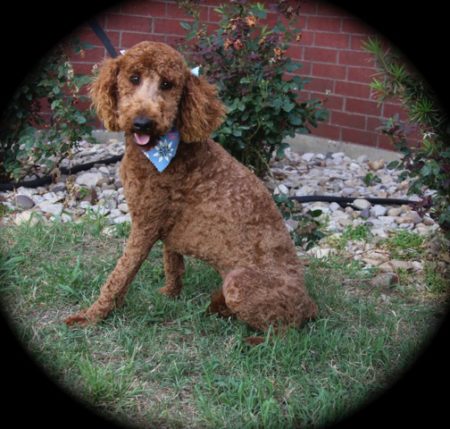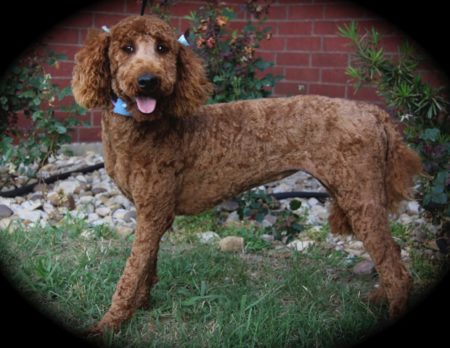 Our Irish, like her name she is sweet with a little spunk . Very obedient, yet playful and will follow you everywhere.
She is 19″ and weighs 30-33 pounds. Irish is Red with a black nose and dark eyes.
Zena – Moyen Poodle Female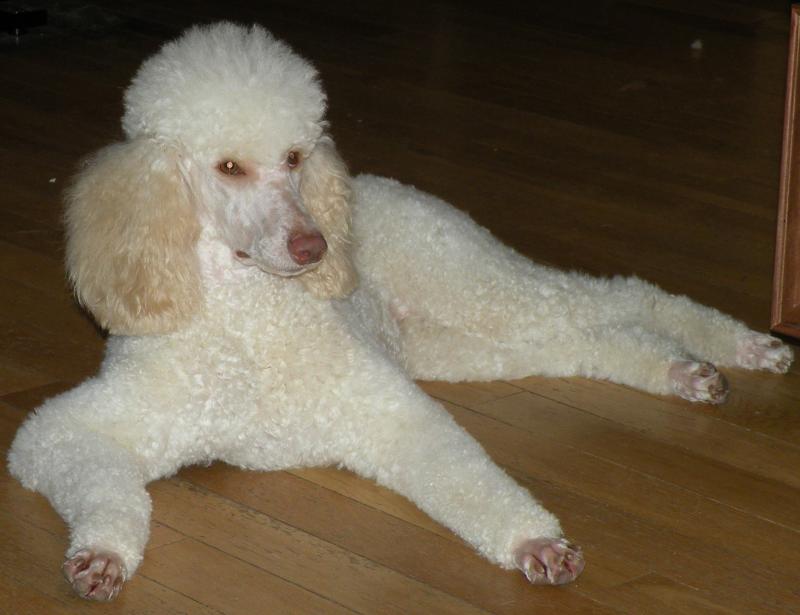 Zena is a angel of a girl and loved by all that know her. She's cream with green eyes and a liver nose.
Copper – Moyen Poodle Stud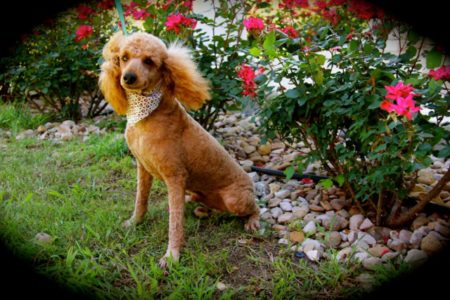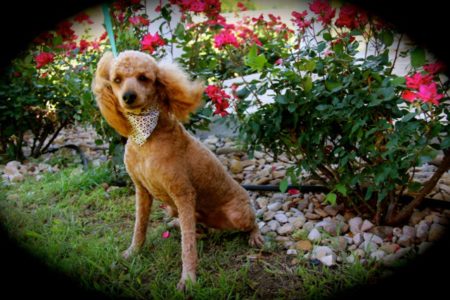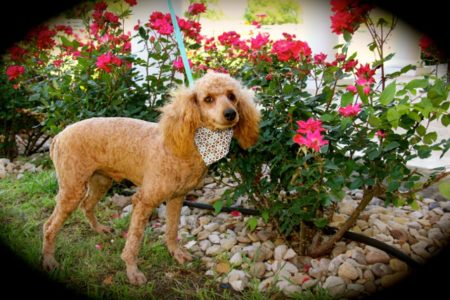 Copper is as sweet as they come! He is so loving and playful. He is 17 1/2 to the shoulders 18-20 lbs
Bentley (Romeo's Son) – Moyen Poodle Stud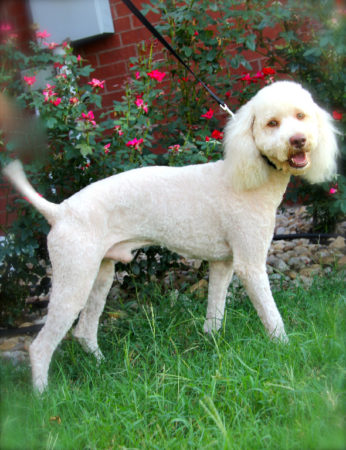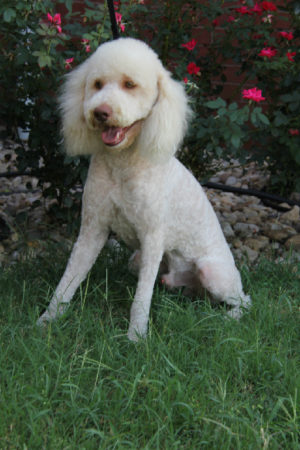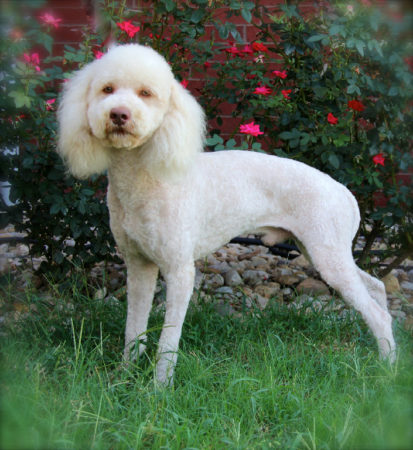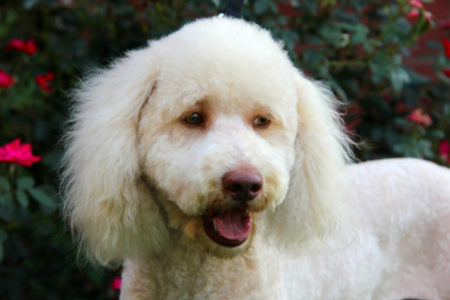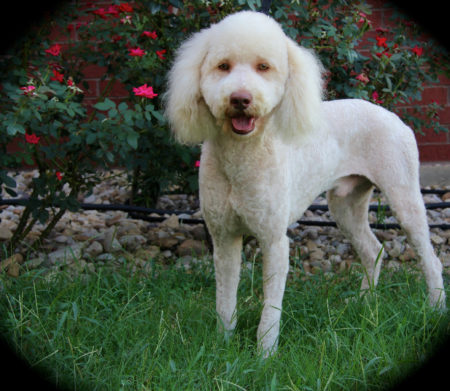 Bentley is a Sweetheart loved by all and loves everyone! He is 19 to shoulders right at 30 lbs. He has green eyes with a liver nose
Romeo – Moyen Poodle Stud
This is Romeo our stud. He weighs 20 pounds and is 17″ at the shoulder. He's a playful little guy with a huge personality. Romeo is cream with green eyes and a liver nose.